Website Design &
Development
Welcome to Hamedia Website Design & Development!
Building Your Digital Success
At Hamedia, a well-designed website is the cornerstone of a successful online presence. Our Website Design & Development services are dedicated to creating user-friendly, visually stunning, high-performing websites that elevate your brand, engage your audience, and drive tangible results. Whether you need a brand-new website or want to revamp your existing one, our team of expert designers and developers is here to bring your digital vision to life.
Our Comprehensive Website Design & Development Services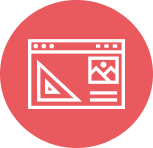 We don't believe in one-size-fits-all solutions. Our web designers take the time to understand your brand, target audience, and business goals, creating custom designs that reflect your unique identity and capture your brand's essence.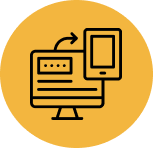 In the mobile-centric era, responsive design is a must. Our websites are meticulously crafted to adapt seamlessly to different devices and screen sizes, ensuring an optimal user experience for all your visitors.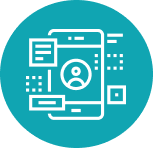 User Experience (UX) Optimization
Your website's success hinges on user experience. Our UX experts focus on creating intuitive navigation, clear call-to-actions, and engaging interactions, leading to higher conversions and longer user sessions.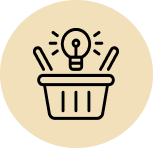 We have you covered if you want to launch an online store. Our e-commerce websites are designed with conversion in mind, providing secure and user-friendly shopping experiences for your customers.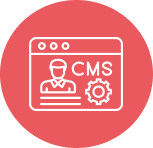 Content Management Systems (CMS)
Take control of your website's content with our easy-to-use CMS solutions. We provide training and support, empowering you to update and manage your website effortlessly.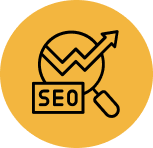 Search Engine Optimization (SEO)
A beautiful website is only effective if people can find it. Our SEO experts optimize your website's structure, content, and metadata, improving its visibility and search engine rankings.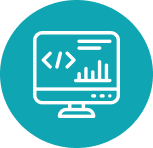 Web Development & Programming
Our talented developers bring your designs to life with clean, efficient, and scalable code. We follow best practices to ensure your website is fast, secure, and ready for future growth.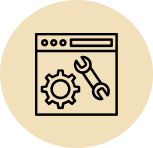 Our relationship continues after the launch. We offer ongoing website maintenance and support services to keep your website running smoothly and up-to-date.
Why Choose Hamedia Website Design & Development?
Unlock Your Digital Potential with Hamedia Website Design & Development!
Your website is the face of your brand in the digital world. Let Hamedia Agency be your partner in creating a website that leaves a lasting impression and drives your online success. Contact us today to discuss your website design and development needs, and let's embark on a journey of digital excellence with Hamedia Website Design & Development!
Ready to learn more about what Hamedia can do for your company?
We offer flexible pricing options for any type of team.