Welcome to Hamedia Graphic Design!
Unlocking Creativity for Your Brand
Are you ready to take your brand to new heights? At Hamedia, we are passionate about the transformative power of graphic design. Our Graphic Design services are tailored to provide visually stunning and impactful solutions that leave a lasting impression on your audience. Whether you need a captivating logo, eye-catching marketing materials, or a complete brand overhaul, our talented graphic designers are dedicated to turning your ideas into reality.
Our Comprehensive Graphic Design Services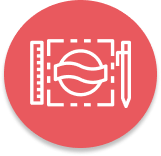 Your logo is the face of your brand, and we know how crucial it is to make the right impression. Our designers will work closely with you to understand your brand values, target audience, and industry landscape to create a unique and memorable logo that sets you apart.
In this digital age, print materials still hold immense value in leaving a lasting impression. Our expert designers craft visually appealing print materials, including business cards, brochures, posters, and banners, that resonate with your brand identity and captivate your customers.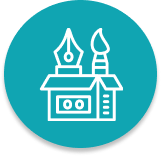 Packaging is an essential aspect of your product's success. We design captivating and functional packaging that protects your products and elevates their appeal on the shelves, enticing customers to choose your brand.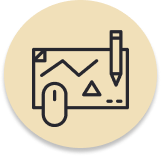 Enhance your marketing efforts with professionally designed collateral. From eye-catching flyers and postcards to engaging social media graphics and email templates, our designs will captivate your audience and drive tangible results.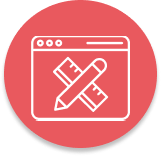 Your website is your digital storefront, and first impressions matter. Our skilled designers create visually appealing website graphics that enhance user experience and create a seamless and immersive journey for your visitors, leading to higher conversions.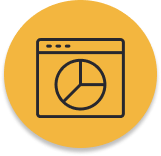 Simplify complex information and engage your audience with visually striking infographics. Our designers employ data visualization techniques to present information in a compelling and easy-to-understand format that leaves a lasting impact on your target audience.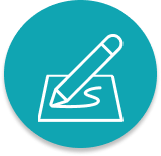 Illustrations add a unique touch to your branding and marketing materials. Our talented illustrators can create custom illustrations that align perfectly with your brand personality, reinforcing your messaging with creativity and charm.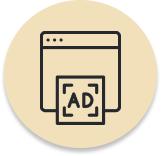 Capture the attention of your target audience with captivating digital ads. Our designs for social media, display networks, and email campaigns are optimized to drive clicks and conversions, ensuring a solid return on your advertising investment.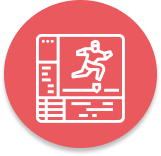 In today's dynamic world, motion graphics are an excellent way to stand out. Our designers craft engaging animated elements that add dynamism to your presentations, videos, and social media content, leaving a lasting impression on your audience.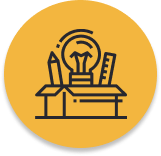 We understand that every project is unique. Our designers are adept at tailoring their creativity to meet your needs, ensuring that the final output aligns perfectly with your brand goals and objectives.
Why Choose Hamedia Graphic Design?
Unlock the true potential of your brand with our top-notch Graphic Design services!
Let's collaborate and create designs that inspire, resonate, and drive success for your business. Contact us today to discuss your design needs and embark on a journey of visual excellence with Hamedia!
Ready to learn more about what Hamedia can do for your company?
We offer flexible pricing options for any type of team.