Welcome to Hamedia Video Production!
Where Creativity Meets Visual Storytelling
At Hamedia, we understand the power of video to engage, inspire, and captivate audiences. Our Video Production services are designed to bring your ideas to life through compelling visuals, seamless storytelling, and stunning cinematography. Whether you need a promotional video, corporate documentary, product showcase, or any other video content, our team of skilled videographers and storytellers are here to create a masterpiece that leaves a lasting impression.
Our Comprehensive Video Production Services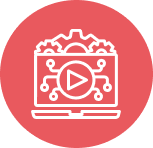 Our video production process begins with understanding your vision and goals. We work closely with you to conceptualize a video that aligns perfectly with your brand identity and messaging. From brainstorming ideas to crafting a detailed storyboard, every step is tailored to bring your unique story to the screen.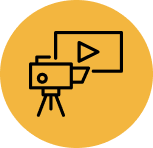 Our experienced videographers use state-of-the-art equipment and techniques to capture stunning visuals and ensure every frame reflects the essence of your message. Whether it's on-location shoots, studio setups, or aerial footage, we guarantee the highest quality footage for your production.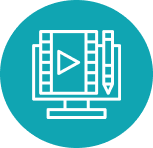 Our talented video editors weave together the captured footage into a seamless and engaging narrative. We pay meticulous attention to pacing, transitions, and visual effects to enhance the storytelling and create a video that resonates with your audience.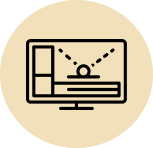 Enhance your marketing efforts with professionally designed collateral. From eye-catching flyers and postcards to engaging social media graphics and email templates, our designs will captivate your audience and drive tangible results.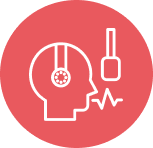 Professional Voiceover and Audio
Your website is your digital storefront, and first impressions matter. Our skilled designers create visually appealing website graphics that enhance user experience and create a seamless and immersive journey for your visitors, leading to higher conversions.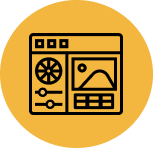 Color Grading and Enhancement
Simplify complex information and engage your audience with visually striking infographics. Our designers employ data visualization techniques to present information in a compelling and easy-to-understand format that leaves a lasting impact on your target audience.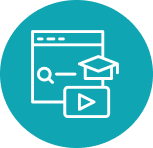 Illustrations add a unique touch to your branding and marketing materials. Our talented illustrators can create custom illustrations that align perfectly with your brand personality, reinforcing your messaging with creativity and charm.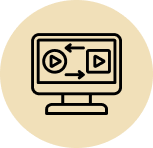 Multiple Formats and Resolutions
Capture the attention of your target audience with captivating digital ads. Our designs for social media, display networks, and email campaigns are optimized to drive clicks and conversions, ensuring a solid return on your advertising investment.
Why Choose Hamedia Video Production?
Get ready to tell your brand's story like never before with our top-notch Video Production services!
Let us help you captivate your audience, inspire action, and elevate your brand to new heights. Contact us today to discuss your video production needs and embark on a journey of visual storytelling with Hamedia Agency!
Ready to learn more about what Hamedia can do for your company?
We offer flexible pricing options for any type of team.