Welcome to Hamedia Marketing Strategy!
Charting the Course for Your Success
At Hamedia, a well-crafted marketing strategy is the compass that guides your brand toward success. Our Marketing Strategy services are dedicated to helping you navigate the ever-changing marketing landscape, identify your target audience, and craft tailored campaigns that drive growth and engagement. Whether you're a startup looking to make a splash, a small business seeking to expand your reach, or an established company wanting to revitalize your marketing efforts, our team of experienced strategists is here to chart the course for your success.
Our Comprehensive Marketing Strategy Services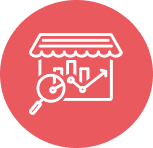 Comprehensive Market Analysis
Our marketing strategists conduct in-depth market research to understand your industry, competitors, and target audience. We analyze market trends, consumer behavior, and emerging opportunities, providing a solid foundation for your marketing initiatives.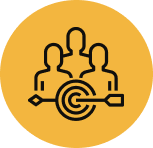 Target Audience Identification
Knowing your audience is critical to delivering targeted and effective campaigns. We help you identify and define your ideal customers, understanding their preferences, pain points, and buying behaviors to tailor your marketing messages accordingly.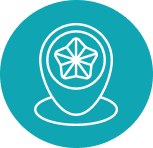 We work closely with you to define your brand's unique value proposition and positioning in the market. A strong brand identity sets the stage for your marketing efforts and differentiates you from competitors.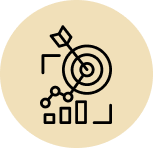 Our marketing strategies are designed to align with your specific business goals. Whether it's increasing brand awareness, driving website traffic, boosting sales, or expanding market share, our strategies are tailored to achieve tangible results.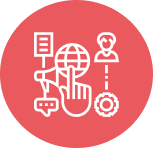 In the digital age, an integrated approach is essential. Our marketing strategists create multi-channel campaigns that leverage online and offline marketing channels to maximize your brand's visibility and impact.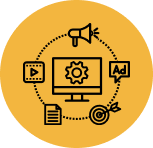 Content Marketing Strategies
Content is at the heart of modern marketing. We devise content marketing strategies that resonate with your target audience, build brand authority, and establish your business as a thought leader in your industry.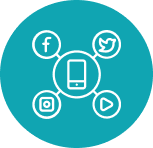 Engaging with your audience on social media is crucial. Our strategists develop data-driven social media marketing plans that leverage the power of social platforms to connect with your audience and drive engagement.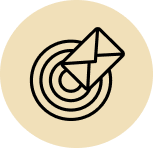 Email Marketing Strategies
Harness the potential of email marketing with our targeted email campaigns. Our strategists create personalized, engaging email sequences that nurture leads and foster long-term customer relationships.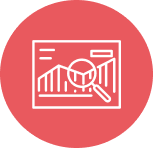 Data-driven marketing is essential for continuous improvement. We implement tracking and measurement tools to analyze campaign performance, providing valuable insights for ongoing optimization.
Why Choose Hamedia Marketing Strategy?
Set Sail for Success with Hamedia Marketing Strategy!
The right marketing strategy is the wind that propels your brand toward success. Let Hamedia Agency be your partner in crafting data-driven, creative, and impactful marketing strategies that elevate your brand to new heights. Contact us today to discuss your marketing strategy needs and embark on a journey of growth and engagement with Hamedia Marketing Strategy!
Ready to learn more about what Hamedia can do for your company?
We offer flexible pricing options for any type of team.