Welcome to Hamedia Copywriting!
Crafting Words That Inspire and Convert
At Hamedia, we understand that words have the power to influence, engage, and drive action. Our Copywriting services are dedicated to creating compelling and persuasive content that resonates with your audience, enhances your brand's voice, and delivers results. Whether you need captivating website copy, attention-grabbing ad campaigns, or engaging social media content, our talented copywriters are here to bring your brand's message to life.
Our Comprehensive Copywriting Services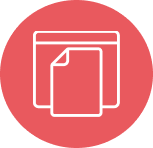 Your website is your digital storefront; the right words can make all the difference. Our copywriters craft website content that communicates your brand's story and guides visitors through a seamless and immersive journey. From captivating landing pages to persuasive product descriptions, we ensure that every word adds value and drives conversions.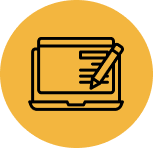 In the digital age, visibility is vital. Our copywriting team seamlessly integrates relevant keywords and metadata into your content, making it search-engine friendly and increasing your chances of ranking higher on search-engine results pages. Our SEO expertise will make your content more discoverable, leading to increased organic traffic.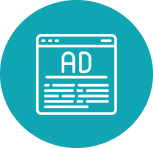 Our talented video editors weave together the captured footage into a seamless and engaging narrative. We pay meticulous attention to pacing, transitions, and visual effects to enhance the storytelling and create a video that resonates with your audience.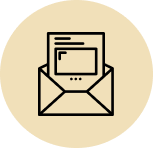 Email Marketing Campaigns
Enhance your marketing efforts with professionally designed collateral. From eye-catching flyers and postcards to engaging social media graphics and email templates, our designs will captivate your audience and drive tangible results.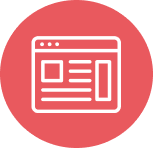 Share your expertise and valuable insights with your audience through informative and engaging blog posts and articles. Our copywriters can cover various topics and industries, positioning you as an authority in your field and attracting loyal readers.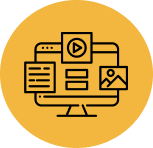 Establish a solid social media presence with content that resonates with your followers. Our copywriters create shareable and relatable social media content that sparks conversations, encourages engagement, and strengthens your brand community.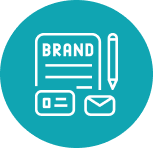 Every brand has a unique story to tell. Our copywriters excel at brand storytelling, crafting narratives that captivate your audience and foster emotional connections. We help you convey your brand's values, mission, and personality in a way that leaves a lasting impact on your audience.
Why Choose Hamedia Copywriting?
Unlock the true potential of your brand's messaging with our top-notch Copywriting services!
Let us help you communicate your brand's story effectively, captivate your audience, and drive tangible results. Contact us today to discuss your copywriting needs and embark on a journey of compelling storytelling with Hamedia Agency!
Ready to learn more about what Hamedia can do for your company?
We offer flexible pricing options for any type of team.