Welcome to Hamedia Branding!
Elevating Your Brand Identity to New Heights
At Hamedia, we believe that a strong brand identity is the foundation of any successful business. Our Branding services are dedicated to helping you define, develop, and enhance your brand's personality, values, and visual elements. Whether you're starting a new venture or looking to revamp your existing brand, our team of branding experts is here to create a cohesive and compelling brand identity that resonates with your target audience and leaves a lasting impact.
Our Comprehensive Branding Services
Crafting a successful brand starts with a well-defined strategy. Our branding experts collaborate closely with you to understand your business goals, target market, and competition. We conduct in-depth market research and analysis to develop a brand strategy that sets you apart and establishes a strong brand positioning.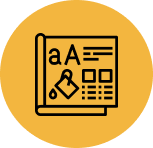 Your brand's visual elements are what create a lasting impression. Our creative designers breathe life into your brand with captivating logo designs, color palettes, typography, and visual style guides that reflect your brand's essence and leave a memorable mark.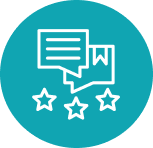 The way you communicate your brand's story is essential in building a strong connection with your audience. Our copywriters craft compelling brand messaging that communicates your brand's values, voice, and unique selling propositions clearly and persuasively.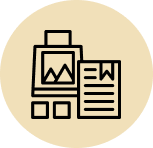 Consistency is key to building brand recognition and trust. We create comprehensive brand guidelines that serve as a roadmap for maintaining a consistent brand image across all platforms and marketing materials.
From business cards and letterheads to brochures and promotional materials, our designers ensure that your brand collateral is a seamless extension of your brand identity, creating a cohesive and professional image.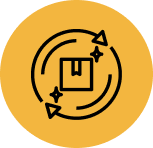 Brand Refresh and Rebranding
If your brand needs a refresh or a complete makeover, we are here to help. Our branding experts can breathe new life into your brand or guide you through a rebranding process that aligns with your evolving business goals.
Why Choose Hamedia Branding?
Elevate Your Brand with Hamedia Branding!
Your brand is more than just a logo; it's an experience. Let Hamedia Agency be your partner in crafting a brand identity that represents the heart and soul of your business. Contact us today to discuss your branding needs and embark on a journey of brand excellence with Hamedia Branding!
Ready to learn more about what Hamedia can do for your company?
We offer flexible pricing options for any type of team.